I hope this little card brings a smile to your face! I have just made 75 to post around the neighbourhood with my telephone number. However most people around here are pretty used to being fairly isolated and shop in bulk as the local small shop is 6 miles away, and bigger stores further still. In any case its lovely to see the occasional dog walker when I am out with Wallace and nature has brought us some fabulous sunshine - I do hope you get the opportunity to sit out somewhere.
My much larger garden is producing all kinds of plants that I don't know what they are and I am enjoying seeing them coming up and identifying them. We started out with swathes of snowdrops under the weeping willow, then early daffodils and crocus. Now there are primroses mostly yellow along the hedgerows but every colour you can think of in the garden. I also have a flowering Camelia - I am writing it all down in my notebook so I can remember and don't accidentally pull anything up. There are a few things I will be pulling up soon though! some hogweed just starting up again - easier to weed out now than when we moved in at the end of August because there was so much out then you literally couldn't tell the wood from the trees!! But now it seems to be coming up a bit at a time. There are some nettles I am leaving in for tea and some I will be weeding and there is some fabulous wild garlic that will be made into soups and pesto. There is something else that is everywhere with shiny heart shaped leaves that I have not identified yet - I am hoping it is a useful plant because if it isn't it would be a long weeding sesh!
Crafting goes a bit on the back burner for a while as it seems less important but once you have organised yourself in your smaller space at home it is the most excellent way of spending your time.
I made this card using the Happy Tails Stamp set and the Dog Builder punch - making it very easy to make a batch of 75. My daughter reminded me that this set was on my shelf buy sneaking into the craft room at the weekend and making me a Mothers Day card. The stamp set is £16.00 in photopolymer and the co-ordinating punch is £17.00 - IF you are a cat person rather than a dog person there is also a cat stamp set and punch - see page 105 - although it doesn't have a keep calm sentiment it is still rather cute.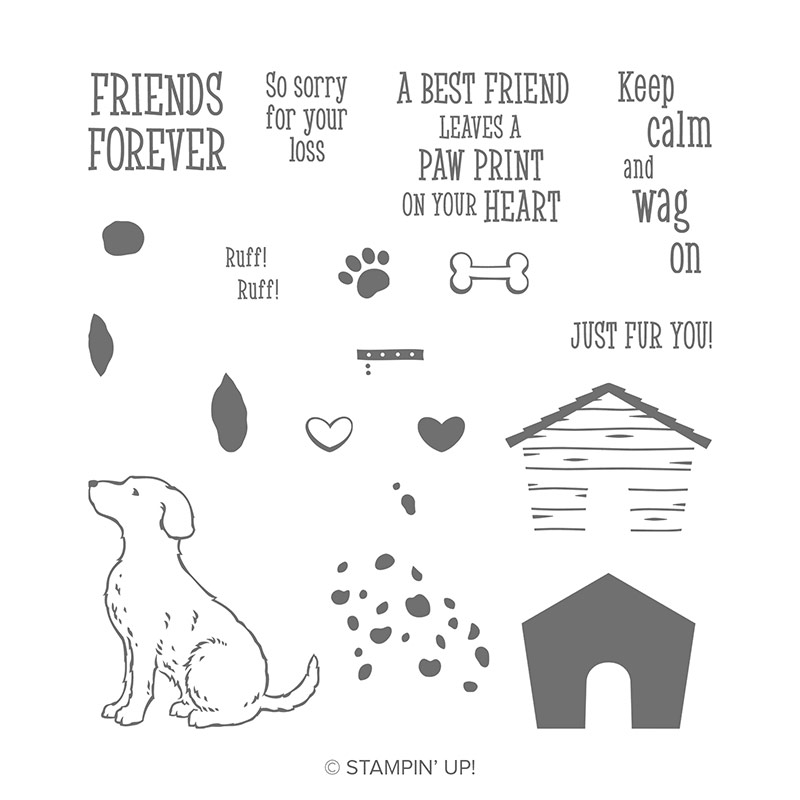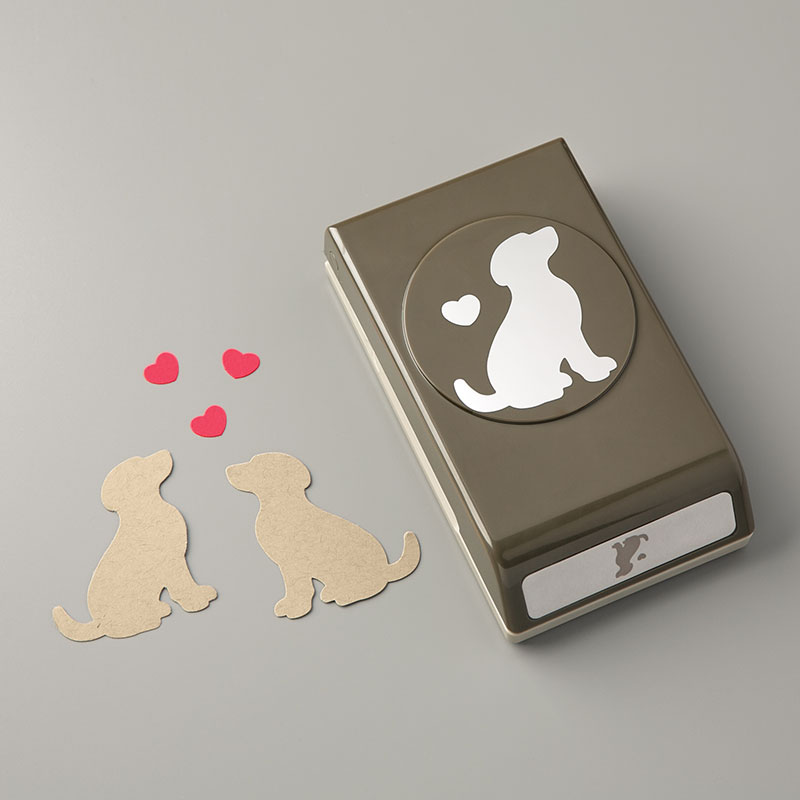 The little charm around the puppy's neck is something I bought 50 of online a little while ago because I had some plans for this set - which have since changed - the charm came in handy though - the other cards I stamped a little red collar onto the dog instead. I ordered from E- Bay and it took really ages to come.
As far as I know to date Stampin' Up are still delivering through UPS and you can still order through my website or with me directly as well, as I can post it on to you.
If you are crafting or planning on scrapbooking you have a little tiny bit of time left to qualify for sale-a-bration freebies when you have a qualifying order of £45.00. Don't leave it too late if you had your eye on some of those Sale-a-bration goodies - March extended them to even more check out my shop and click on sale-a-bration.
If you do order be sure to use my hostess code. Also check out the clearance rack for some fabulous bargains - I love the Everything is rosy bundle reduced from £74 to £40.50 and has a lovely sentiment that says - 'don't let worry spoil your happy'
However you are spending your time I hope you are well.
Take Care
JoP x