A lovely sentiment that is on a stamp set I have had for a year now. I have been looking through some of the stamp sets I already have for one suitable for Valentines Day. In the UK unlike the USA and Canada only one card is usually sent to your loved one and so it needs to be relevant and meaningful. Sometimes also anonymous after all that was the original meaning of Valentines cards was a note to tell someone they had a secret admirer. At school it was a fun way to tell someone you fancied them but with a permanent lover in your life it is a way to acknowledge your appreciation even though the recipient is known.
This card would definitely be great for a fisherman! I have one of those who would definitely appreciate this card.
I made a embossed background with Coastal Weave embossing folder which is from the new Spring/summer mini catalogue. I bought it because I thought it looked basket weave and I could use on some Easter basket/boxes later.
The little tiny bulldog clips are in the main catalogue and I bought them along with the silhouettes suite recently. More bulldog clips tomorrow. I think they suit this card as they look like the clipboard in a fishing competition and its hard finding masculine embellishments.
I added some water drops using shimmery crystal effects that has carried over from the Autumn / Winter catalogue. You can find it in my shop under carry over items.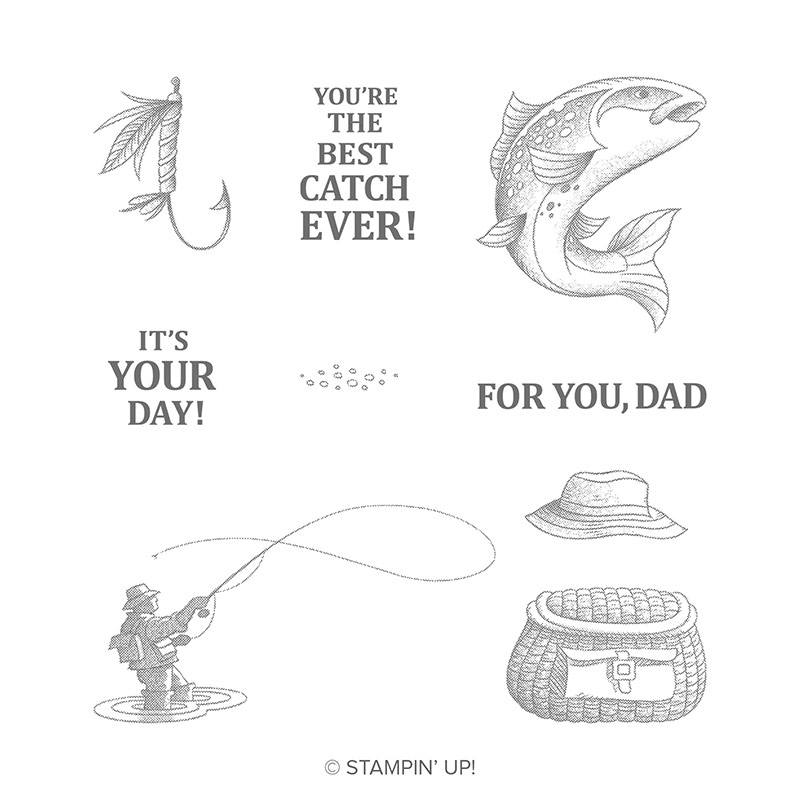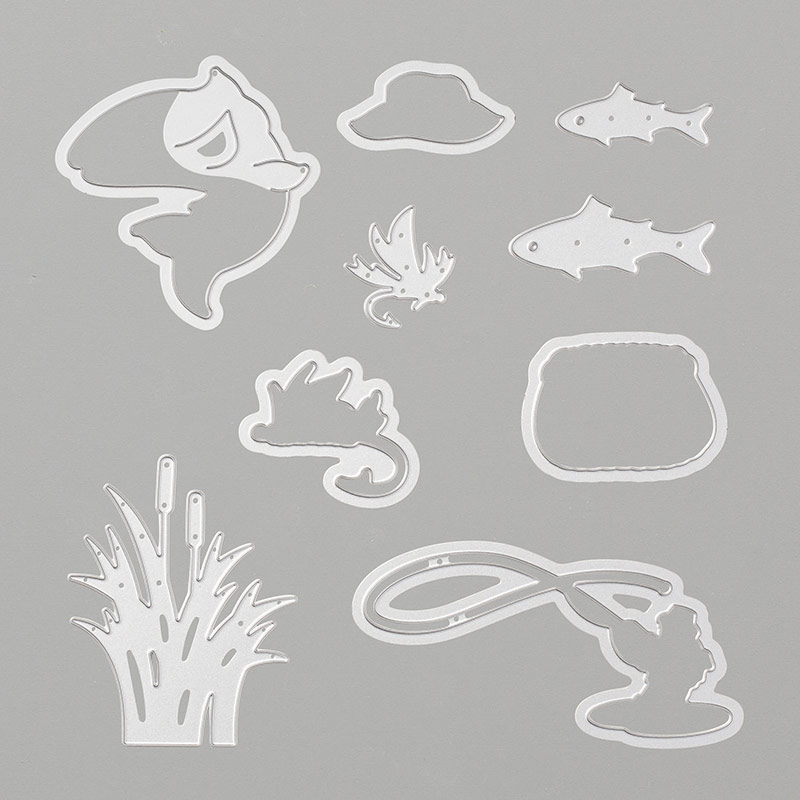 I have used this stamp to make 3 cards last year. If you are interested in more card ideas you can see them
here.
I like getting lots of use out of my stamp sets which is a consideration before I buy them in the first place so always nice to get them out again. There is a fishing shop in town I am thinking maybe I could sell a few cards here also!!
JoPx