The Beautifully braided stamp set comes with some background grunge colouring in stamps - deliberately designed not to colour within the lines - so you will either love or hate this one!! What I love is that it is a stamp set that comes along with a punch (and a border punch at that !)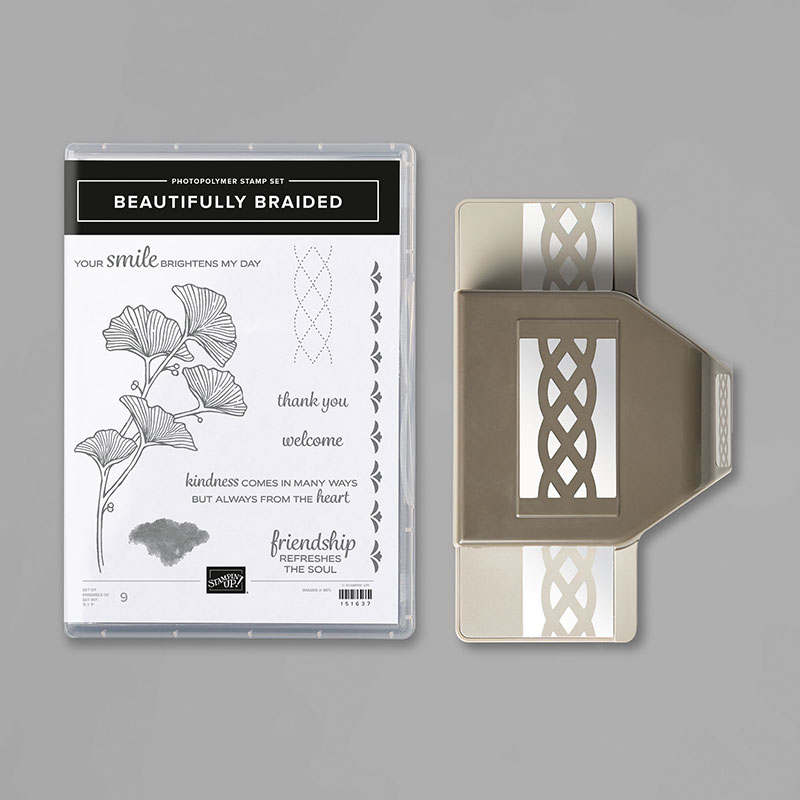 You can see from the stamp image that the set has a very large flower image - and for this you will need a very large block - or you could use with the Stamparatus for fault free stamping. For my card I stamped the image at one side and then the background splurgesI then added a border using the border punch and once this was adhered to the card I stamped the border stamp next to it so it fitted into the curves. Finished with some sequins.
There is a stamp image that can be directly stamped onto the punched out paper - more cards with this later in the week.
For now this post is # stampinthroughthecatalogue or #STTC which is a challenge I am currently following with lots of examples of this stamp set and punch from the 16th January onwards.
If you would like to buy this stamp set and punch from me just follow the link to my online shop or drop me an email.
In the meantime Valentines Day is coming and I will be showing you some ideas of how to use current catalogue stamp sets to make cards as well as some of the new sets in the Spring/Summer mini catalogue.
JoP x