This stamp set is super-cute and I am shelling out of my 'Bonanza Buddies' birthday ideas for a moment to participate in the #stampinthroughthecatalogue challenge, which is this stamp set. I have made three cards altogether. This set has everything going for it - a good price £16.00 for 23 stamps. 3 cute images with backgrounds to colour them in if you hate colouring in (like me!) Also it has flower images, balloon images including a heart shaped balloon. The teeniest tiniest butterfly image also - perfect for making your own background papers. Then it also has birthday , get well and thank you sentiments. To top it all off - Stampin' Up from the 4th February are offering - for a limited time some dies to match the set also.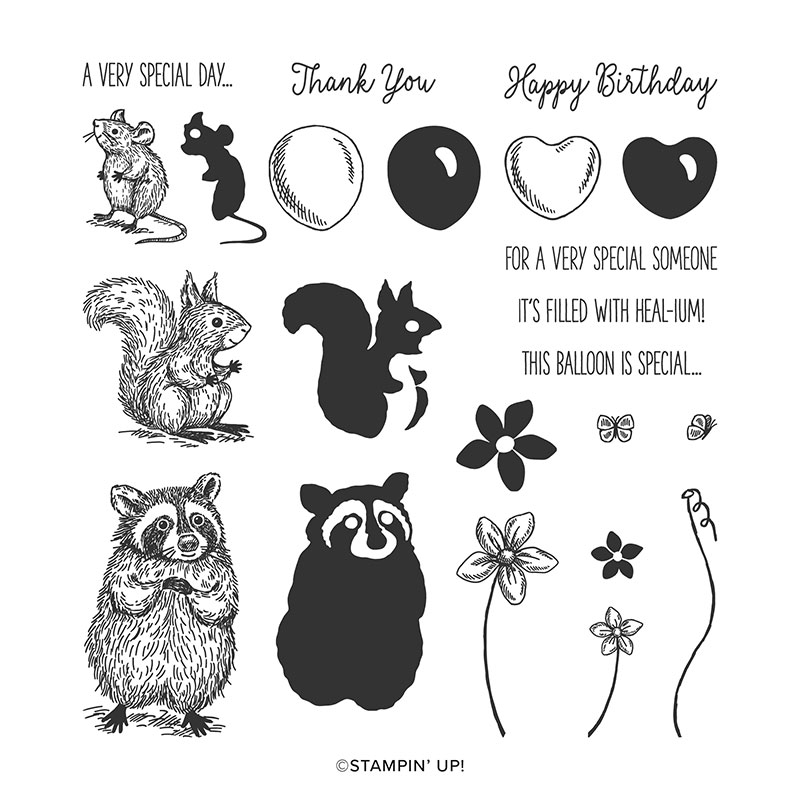 This card was made using the dies - as you can see there is some grass and flowers and a speech bubble to fit the stamp set sentiments perfectly. This card has already been sent to a friend - I had to take a quick photo! Check my shop on the 4th February to see all of the dies in the set.
This cutie mouse card I recently made as one of the projects in my class demonstrating two step stamping and also making our own background papers with the images in the set. Apologies for the photo - the card got a little bent after class!
Tomorrow - we are back on those party ideas in Bonanza Buddies.
JoPx