Both of these two fabulous projects are made using the Music From the Heart Stamp Set. This is a stand alone set and includes images and some fancy script sentiments as well. The two projects I cased from other people. The piano card was actually made by a lady who is a million dollar achiever with Stampin' Up and she got to design her own stamp set as a reward. How cool is that. So she designed the stamp set as well as this lovely easel card. Her name is Dianne Olsen and she has a YouTube on how to make the card which I adjusted slightly to take into account that the European paper sizes are different to those in the USA. The gift box I cased from Ratzis Bastelkuche over on Instagram. Be sure to follow me on Instagram if you use it, I am under craftyjop or I am starting my own hash tag #joppy.co.uk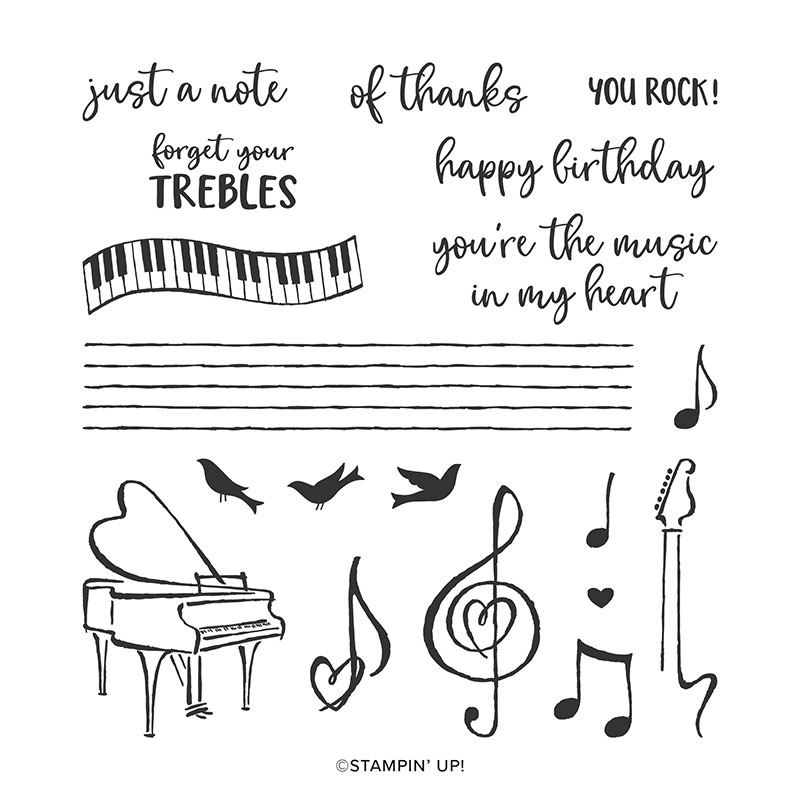 These starmps are really cute I like the birds silhouettes and they can be used as musical notes!! I can't wait to design a few cards of my own using these.
The cute box was stamped up really easily using the mini curvy keepsakes die that is still available from the Autumn/Winter catalogue cut out in white cardstock. I used thick white card for mine. You may need to put some post it notes over the edges of the sides you are not stamping to protect you work while you are stamping up the sides. I coloured the treble clef in with real red marker pen and the heart shape label also comes with the curvy keepsakes die.
The charms are my own but I love these so much I have ordered some treble clef charms just like the lady I cased this from and I am hoping to take the boxes to the local music shop to sell there. I think they look great in black white and red but you could go soft pinks as well. These are a nice size box to hold something precious like cufflinks or a big choppy truffle for your true love. Or maybe some clues to where the real gift is hiding.
You can make a great guitar with the treble as shown in the catalogue ideas.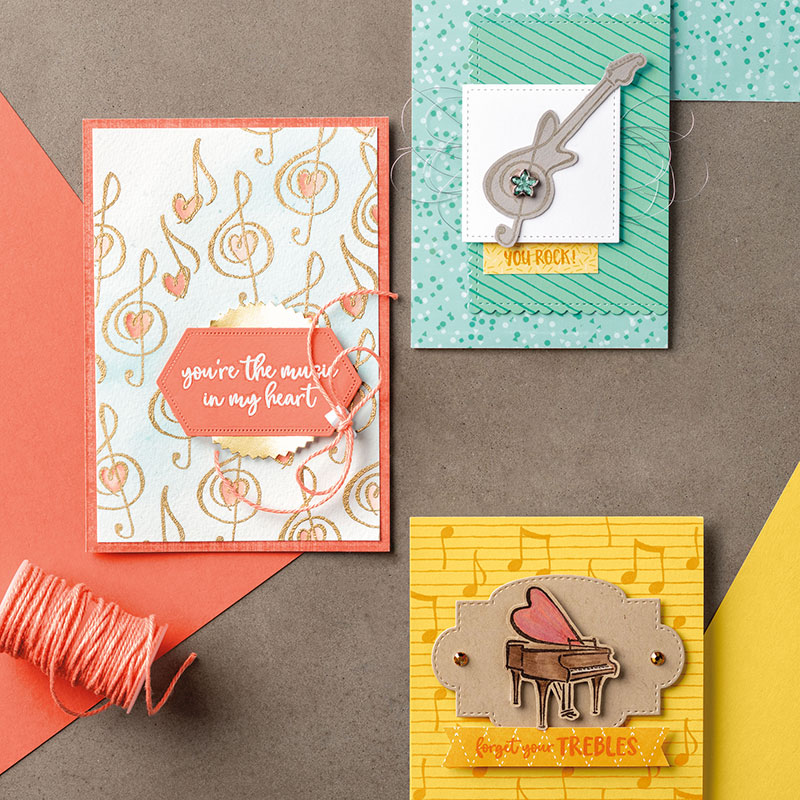 Have fun with these - I did. If you want to order the stamp set or the curvy keepsakes die then please pop along to the shop or contact me.