Once again trawling through my stamp collection and came across this one (I love dandelions!) I stamped it using the baby wipe technique - this is a technique where you make yourself a little ink pad by dropping different coloured inks from the re-inkers onto a stack of around 4 baby wipes. Watch and see them spread out a little and then ink up your stamp on the top. It gives this pretty multi coloured effect! I stamped in one of the dandelion images and one of the sentiments from the set. I used night of navy, real red and daffodil delight re-inkers on my baby wipe pad.
I mounted up on night of navy mat and card base and in the middle is some designer series paper called 'See a silhouette' I featured a stamp set from the same suite yesterday. I had the paper in mind right from the start and that is where I chose the colour combination for the baby wipe ink pad.
Here is the stamp set images.
Just lushy!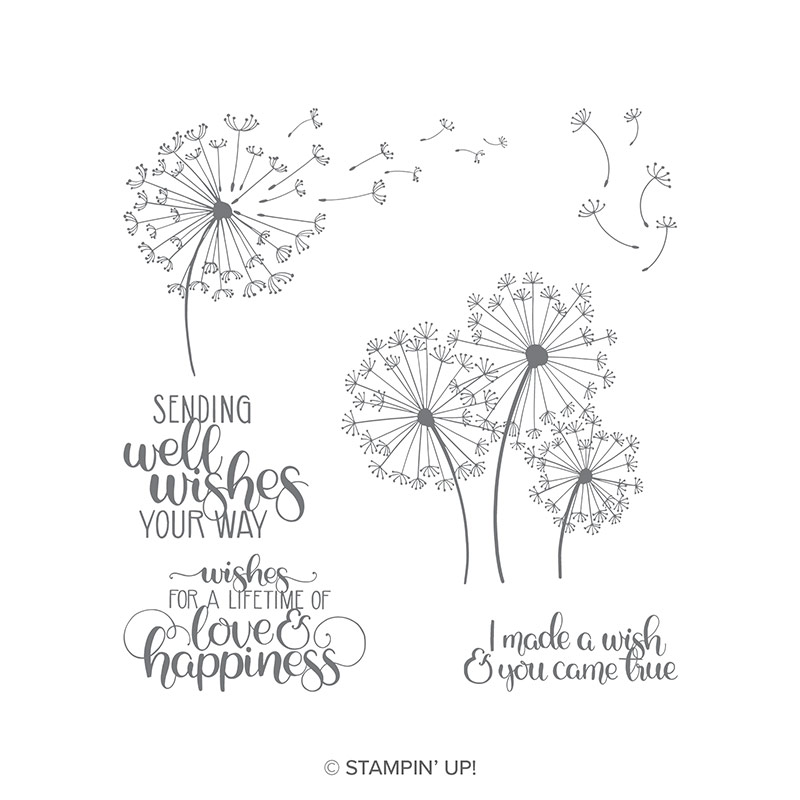 I used a mini bulldog clip in silver with a little hank of real red bakers twine from my stash for an accent on the edge.
I hope you love it!
JoPx