1. Cut the back and front piece from a piece of black cardstock measuring 30cm x 12cm. Then score along the long edge at 17cm and 19cm.
2. The front panel is a piece of black card measuring 10.5cm x 7.5cm
3. The card for the box part is black cardstock measuring 16cm x 20cm. Score along the 20cm edge at 8.5 and 10.5 and along the 16cm edge at 2cm, 14cm (see photograph of pattern)
You make this piece into a box and then glue piece 1. to the back of the box piece.
Then you offset piece 2 at the front and add a velcro dot to close.
After I had made the box I decided that if I was gifting it the person concerned might like a choice of sentiment on the front so I have added a small pocket on the front. This holds a batch of sentiments such as 'thank you' 'happy birthday etc with double sided sticky put on the back. The person receiving my gift can then choose which they want and just peel away the back and stick it onto the card.
4. For the extra pocket the card piece measures 8cm x 11cm and score the 8cm edge at 1cm and 7cm .Score the 11cm edge at 5cm and 6cm. Make the box in a similar way to piece 2. Then attach as photo.
All you have to do now is to decorate the front of the box and the back if you like with speciality designer series paper of your choice. I used the 12 x 12 inch Honey Bee paper that is free with Sale-a-bration with a qualifying spend of £45.00. One side is black and white designs and the other includes gold foil (Hence known as 'speciality ' dsp! Not bad for a freebie eh!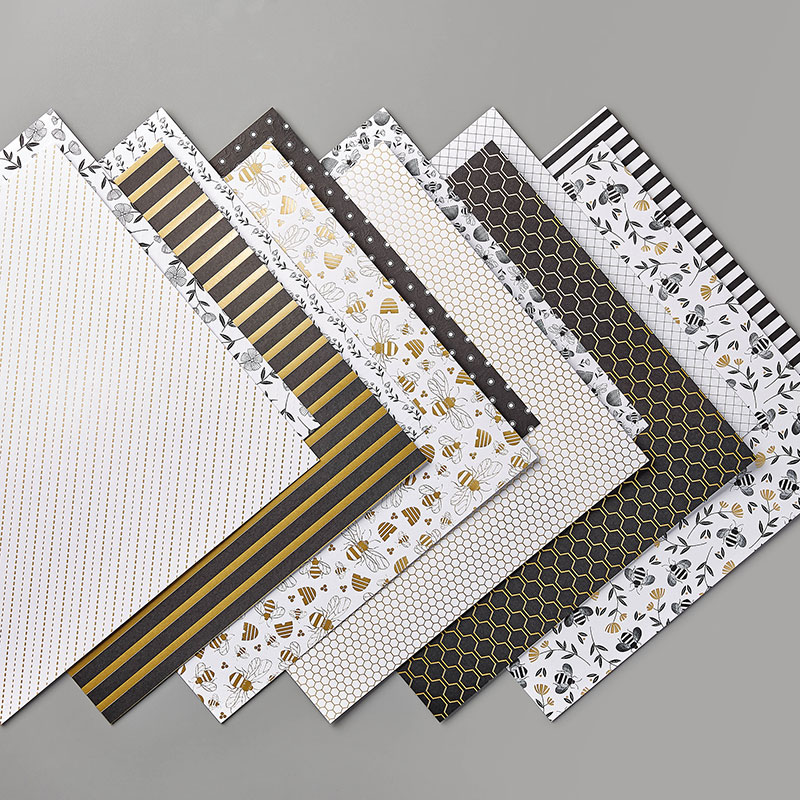 I have made this box several times in the past it is a great way to package your cards and envelopes to gift to friends.
JoPx