The Bonanza Buddies Stamp set is coming in handy to help raise money for Australia's wildlife crisis following the devastating firs in which people and animals lost their homes. WWF is also a great place to donate. A friend and I made these cards right after the Australian craft guild put knitting pouches on hold as now it is important to feed the rescued animals - it was taking me ages to knit one pouch - so much easier to raise money and locally there are a couple of fund raisers to which these cards will be donated to. There is another stamp set with a kangaroo image also - I don't have this one but I am considering getting it because some of the fund raising events are not taking place until February.
The Bonanza Buddies Stamp set has the Koala £16.00 and the Animal Outing stamp set £20.00
has the Kanger! And look at this card from the catalogue - it has a koala in its pouch!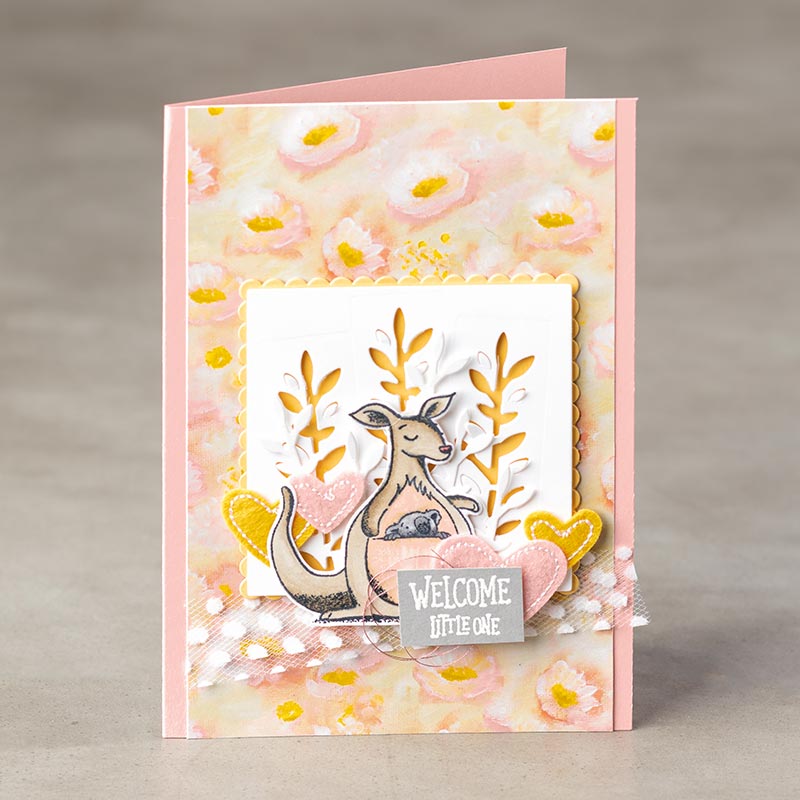 I have pictured both below and both are order able from my shop if you too would like to gather and make cards for Australia.
JoP x